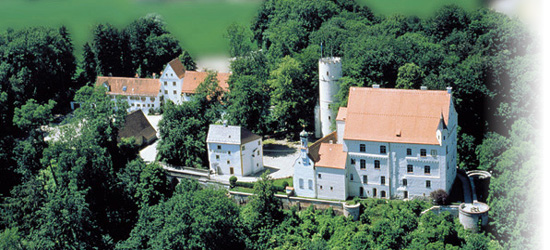 The publishing house
Topical news and up-to-date information are edited at the historical Mindelburg Castle and distributed all over the world. As a medium-sized media enterprise, we intensely and competently concentrate on our target markets.
Trade magazines
National and international leading trade magazines make us information specialists in the beverage industry, technical distribution and the craft sector.
Economic databases
The renowned economic databases for the German export industry, the domestic market and the electrical and electronics industry are issued in close cooperation with various industrial and trade associations.
Graphischer Betrieb
Vom geschichtsträchtigen Sitz auf Schloss Mindelburg gehen aktuelle und modern aufbereitete Informationen in die ganze Welt. Als mittelständisches Medienunternehmen beschäftigen wir uns intensiv und kompetent mit unseren Zielmärkten.